These older Flash Extensions below have been tested and work with Flash Professional versions: Macromedia Flash MX 2004 up to Adobe Flash Professional CS5.5. While these Flash tools are still available for download, I no longer support them.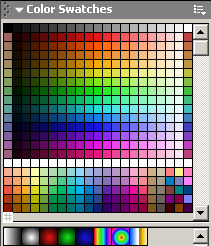 NTSC Safe Color Palette
Palette installation instructions included in the .zip download.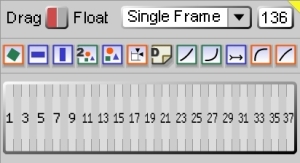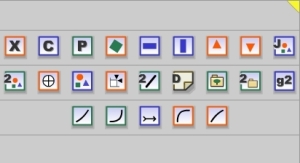 AnimSlider Jr.
Plug-in package to speed up the whole character animation process within Flash. Quick start instructions included in the .zip download.


Lipper
Plug-in to speed up first frame symbol pack animation. View and animate your character symbols within mouth packs, hand packs, eye packs, etc.
Library Symbol Finder
Command that finds symbols in the Flash Library that are selected on the Flash Stage.
Change Layer Type
Command that changes Flash Timeline layer(s) type to Guide or Normal.
Goto Frame Number
Command that sets location of Flash Timeline playhead to input frame number.
Special Lines to Fills
Command that duplicates a Flash Timeline layer with line vectors and converts the new layer vectors to fills.
Installing Extensions
After you download the .zip extension folder decompress it then double click the .mxp file and follow the Adobe Extension Manager installation instructions.
Within Flash Professional the extensions are accessed from the pull-down menu: Window -> Other Panels
If you need Adobe Extension Manager CS6, download it from here.